I had the rare opportunity to meet a famous MBA Alum, David Brierwood at Manchester Business School (MBA) this evening, when he delivered a speech on "Leadership and building your career for the long term".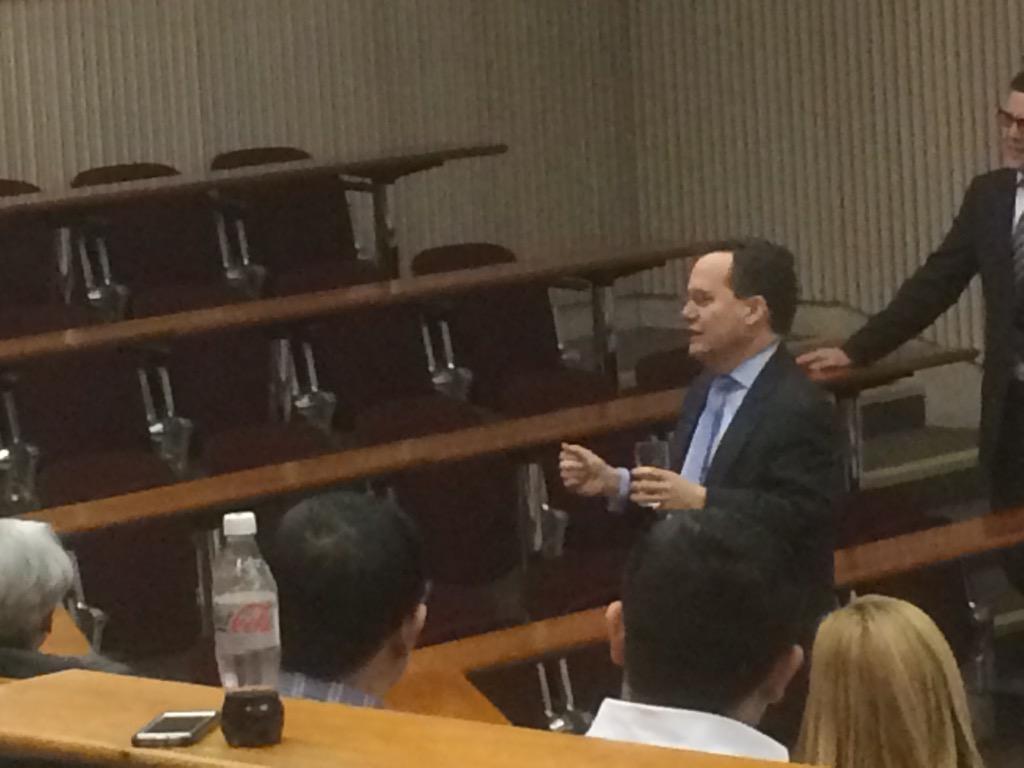 David shared a fascinating story of how he joined Morgan Stanley and went on to become the Chief Operating Officer including meeting Nick Leeson before he joined the Bearings Bank.
Afterwards I caught up with David to enquire about his thoughts on where the disruption to banks would come from. He is of the opinion that it would not come from tech companies such as Google and Facebook due to strict regulations, but the disruption would come from within the financial services industry. What do you think?